Many times when I talk to others about prayer they describe their discouragement when they seem to fail to get their prayers answered. In my experience this is often the result of the widespread confusion about what Biblical Prayer actually is and how to go about it. In this blog I am attempting to lay some Biblical foundations on prayer that will assist you in being able to develop your prayer life with confidence and get far more of your prayers answered.
Todays Scripture
Then He spoke a parable to them,
that men always ought to pray and not lose heart
(Luke 18:1)
Prayer is almost universal among all the world's religions, different faiths pray in different ways. However, not all religions are the same and more importantly not all religions will get you to heaven. Jesus Christ made this abundantly clear when He said "I am the way, the truth and the life, no one comes to the Father except through Me" (John 14:6)
Helping people to get their prayers answered starts with the pre-requisite that they are praying to God our heavenly Father, through Jesus Christ His Son, this is the foundation required for all Biblical (Bible based) prayer.
But what does the Bible really say about prayer?
To help us truly understand what Biblical prayer is, I think it's important to first clarify what Biblical prayer is NOT!


Biblical Prayer is NOT Magic
It's Not Like Using the Force
In the movie series Star Wars the Force is a power which is available to certain people that enables them to do amazing things. The force is merely an impersonal power source that can be used to assist you to accomplish seemingly supernatural things.
Prayer is NOT LIKE THE FORCE, It is NOT impersonal!
Biblical prayer is intimately personal.
It is Not merely reciting a religious creed or doing a ritual

It is earnest communication between man and his Creator,

It is communication between man on earth and God in heaven

It is communication between God's children and their loving heavenly Father

We are to communicate personally with God, spirit to Spirit
(John 4:24) God is Spirit, and those who worship Him must worship in spirit and truth."
Biblical Prayer Should Seek God's Will First Not Yours


(Matthew 6:9-10) In this manner, therefore, pray: Our Father in heaven, Hallowed be Your name. Your kingdom come. Your will be done On earth as it is in heaven
When Jesus' disciples asked Him to teach them how to pray He gave them what is commonly known as the Lord's Prayer. This prayer grants us a heavenly insight, it presents us with a foundational understanding about how heaven works, and shows us how we can interact with God successfully.
When we come to Christ to receive forgiveness of sins and eternal salvation, we are commanded to leave our old life behind through repentance and to take up our own cross and follow in the footsteps of our Lord and Saviour through becoming His disciple.
A Christian disciple is not to be self seeking any longer, but to always desire to find and walk in God's will for their life. In Christ, our life is always to be "Your Kingdom come, Your Will be done!"
In Christ, our life is always to be "

Your

Kingdom come,

Your

Will be done!"
Seeking and accepting God's will for your life first is a cornerstone of Christian prayer, and becomes a great joy as we realise that God always has the very best in mind for His children!
Only God knows whether the things we are praying for will actually help us or disadvantage our future lives and as our loving Heavenly Father, God retains the right to sometimes say NO to our requests.
When we put God first in our lives then He makes sure that all our needs are provided throughout our lives, and He loves to surprise us at times with heavenly blessings. God knows the things that will truly become a blessing in our lives and He delights to give them to us.
(Matthew 6:33) But seek first the kingdom of God and His righteousness, and all these things shall be added to you
(James 1:17) Every good gift and every perfect gift is from above, and comes down from the Father of lights, with whom there is no variation or shadow of turning


Biblical Prayer Must Line Up With God's Word
God has given His Word, the Bible, to teach us the way He thinks about things and reveal to us His Will on many different subjects of life. As an example, God has given us The Ten Commandments so that we know how we are meant to relate to Him and toward our fellow man. He has commanded "You shall not kill", "You shall not steal" etc. and therefore has revealed His will to us on this subject.
If I were to come to God in prayer asking Him to kill someone for me, I know that He will not hear that type of prayer, because He has already told us in His Word, "You shall not kill"
(Luke 9:54-56) And when His disciples James and John saw this, they said, "Lord, do You want us to command fire to come down from heaven and consume them, just as Elijah did?" But He turned and rebuked them, and said, "You do not know what manner of spirit you are of. For the Son of Man did not come to destroy men's lives but to save them." ..
However there are many things that God has already revealed in the

Bible

as being

within His will

and we can come before Him

confidently in prayer

to request and receive them.
God has already Revealed Himself in His Word as:
Our Saviour (Luke 2:11)

Our Creator (Isaiah 40:28)

Our Healer (Exodus 15:26)

Our Counsellor (Isaiah 9:6)

Our Provider (Matthew 6:31-33)

Our Heavenly Father (Matthew 6:9-13)

Our Shepherd (Psalm 23:1)

Our Strength (Exodus 15:2)

Our Life (Deuteronomy 30:20)

Our Peace (Philippians 4:6-7)

and many more....
*We can confidently claim all these things above in prayer because God has already said that He will provide them for us, if we approach Him in the right way.
Biblical Prayer Is Not Merely Praying In Jesus Name
(John 14:13-14) And whatever you ask in My name, that I will do, that the Father may be glorified in the Son. If you ask anything in My name, I will do it
Many people think that by finishing a prayer "In the name of Jesus" that they have magically opened the door to answered prayer. They think that no matter what it is they are praying for in life, by using Jesus name they can get anything they want, this is NOT Biblical prayer.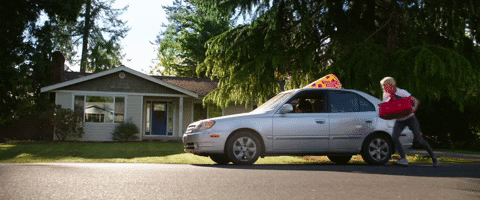 Biblical prayer is not like ordering a pizza to be delivered. If you are merely praying for God to send you lots of money so you can buy a bigger house or a sportier car just so you can show off to your friends, then this does not qualify as a prayer that is acceptable "In Jesus Name"
However, because God truly does want us to rely upon Him as our provider, He wants us to approach Him with prayers that He will want to answer. If you are seeking a financial breakthrough so you and your family can stop living in an old car on the street, or so you can help support others who are in need, then you have a far greater chance of your prayer being acceptable to God "In Jesus Name". God wants to be our provider in life, but not when we are merely asking for things selfishly.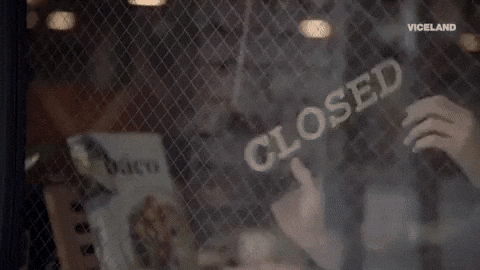 To Pray In Jesus Name means to ask for things that He would ask His Father for...

To Pray In Jesus Name is to seek things that align with Jesus' character

To Pray In Jesus Name is to request things that are within God's will and not merely our own selfish desires.
We must always remember that we are coming into the presence of Almighty God, who is Holy and Pure. We should be careful to prepare our hearts beforehand to ensure that we are approaching Him in the correct way!
God is Holy and if you want Him to answer your prayers you must come in a way that is acceptable to Him.
(James 4:2b-3) ..Yet you do not have because you do